Superiority of Tungsten Carbide Sheet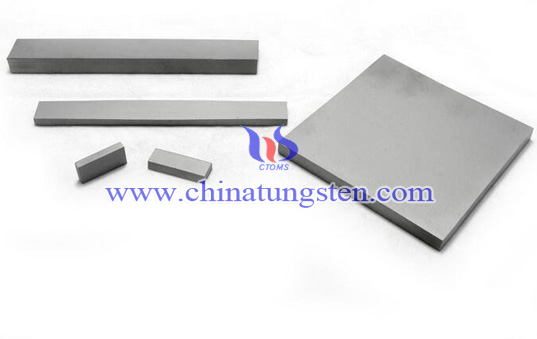 After rolling and processing with deflection reaching 60%, the density of tungsten carbide sheet basically comes close to tungsten's theory density. Therefore, tungsten carbide sheet possesses the properties of high density, balanced internal structure and excellent high creep strength temperature. Tungsten carbide sheet is widely used in reflection shield, cover plate applied in the sapphire growth furnace, reflection shield, heating tape, connecting pieces applied in vacuum furnace, titanium sputtering target applied in plasma coating film, and high temperature resistance boats.
Tungsten carbide sheet: assured quality, stable characters; experienced producing technology and advanced facilities.
Tungsten carbide material sheet:
1. Mainly used for precision punching and high speed punching, such as inserting plugs,
motor rotors, Ei silicon steel slices,etc. industries of electronics, ic and semi-conductors.
2. The characters of cemented carbide plate products are very stable. The quality is also very good.
3. We have all of the cemented carbide plates, experienced producing technology and advanced facilities.
4. Blanks or grounds provided.